Workshop Sign
Progress shots from the construction of the [au]workshop building sign at 405 Linden street.
1/4" Steel waterjet sign plate. Waterjet cutting by Colorado Waterjet Company.
Rough-cut cedar 2x4's (full 2"x4") cut down from 20' lengths, ready for further cutting, planing, and lamination.
This is the solar panel setup we used...it took us some time to figure out exactly how everything had to work, so we thought we'd save anyone else interested in this application the trouble.
Preliminary shaping to allow backlighting of the sign.
Boards screwed, doweled, and laminated together, with the base plate slot and bolt holes complete. (And the sign plate in place, just because we're excited.)
1/2" steel base plate fitted snugly into place, after some final adjustment of the slot.
Arlo proudly surveying the sign post set into the concrete footing.
Jason applying some finishing touches to the yakisugi with his weed burner. See the video for more!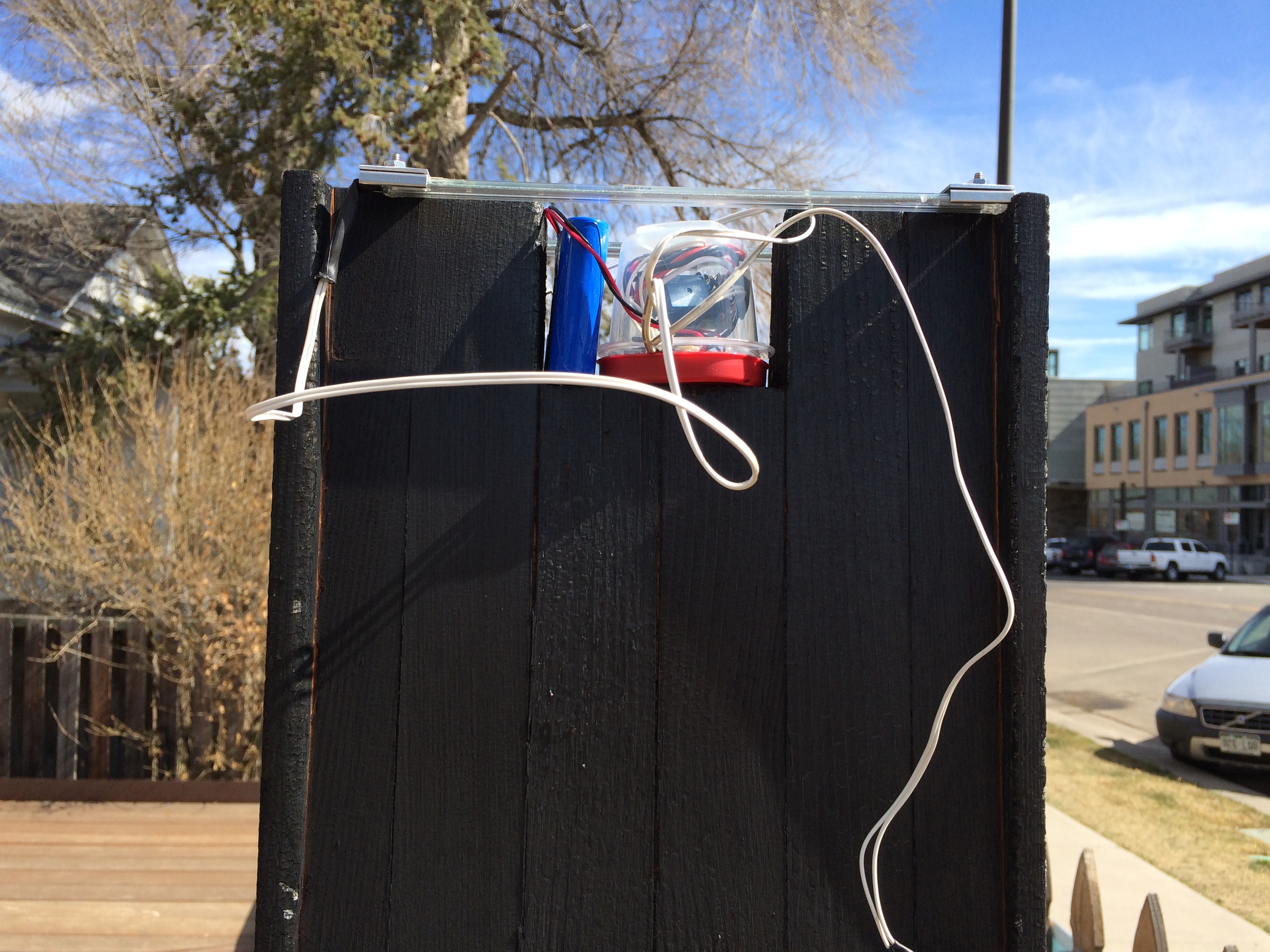 Electronics fitted into place. We also had a piece of galvanized steel flashing to cover the electronics assembly, and actually ended up removing the red tupperware lid in order to fit the flashing and sealant securely into place.
Jason admiring the handiwork.
Brian testing out the view from the ramp.